Valentine's Day Speech Therapy Activities
Winter can feel like a long season, so Valentine's day speech therapy activities are a great way to add a fun theme to therapy toward the end of winter! Here are some ideas for language therapy, social skills, and articulation!
Valentine's Day Speech Therapy Activities:
Valentine's Day Following Directions Worksheets
Do your students love to color? It can be a calming activity for many students.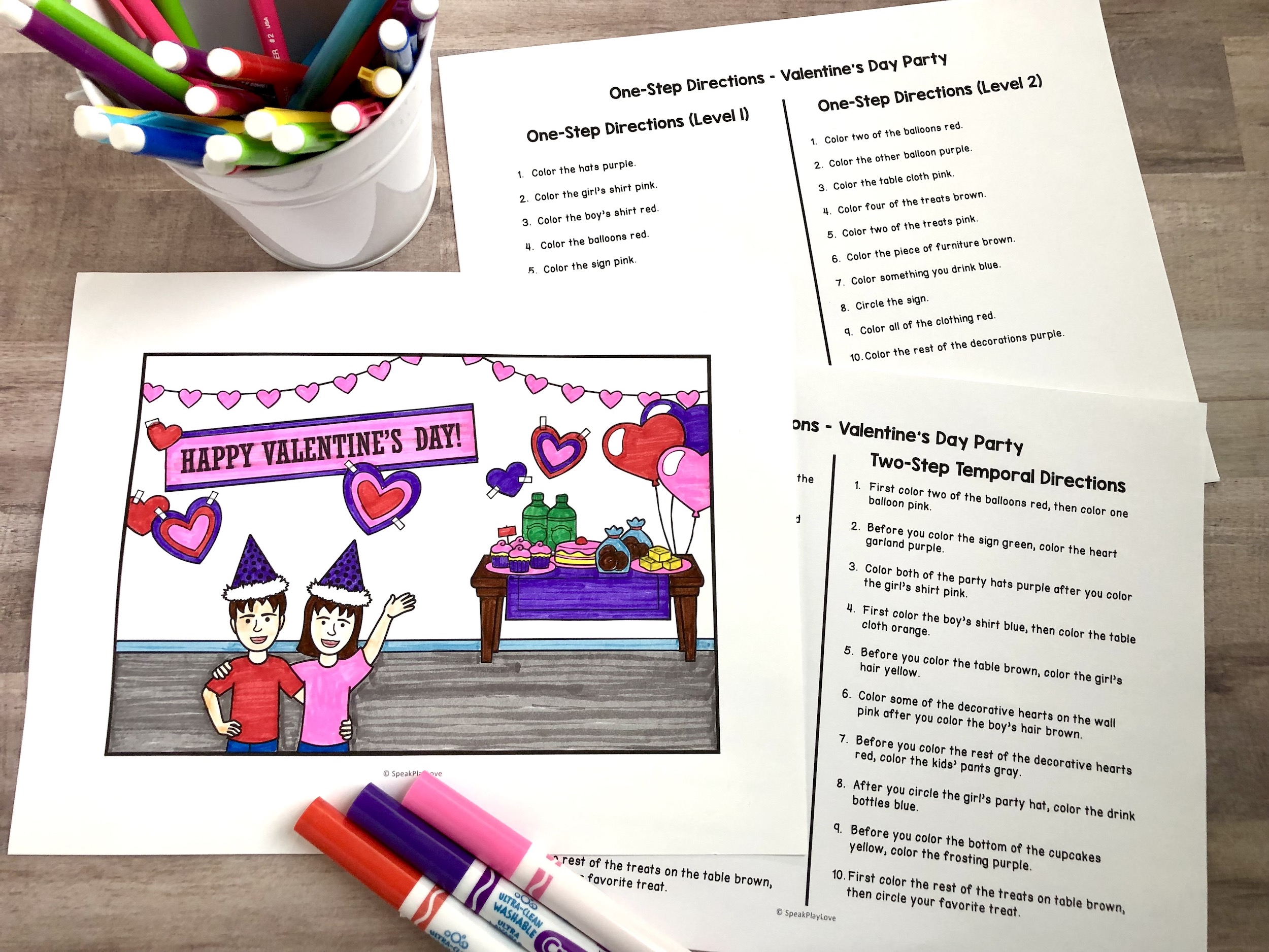 If you have students working on auditory comprehension skills/following directions goals, these Valentine's Day Following Directions Coloring Sheets are for you! They are print-and-go and feature 1-step and 2-step directions including temporal directions.
Valentine's Day Speech Therapy Craft
I love a good craft – great for engaging students and getting in multiple trials! Plus, students love to show off a craft at home, which makes them great for carry-over.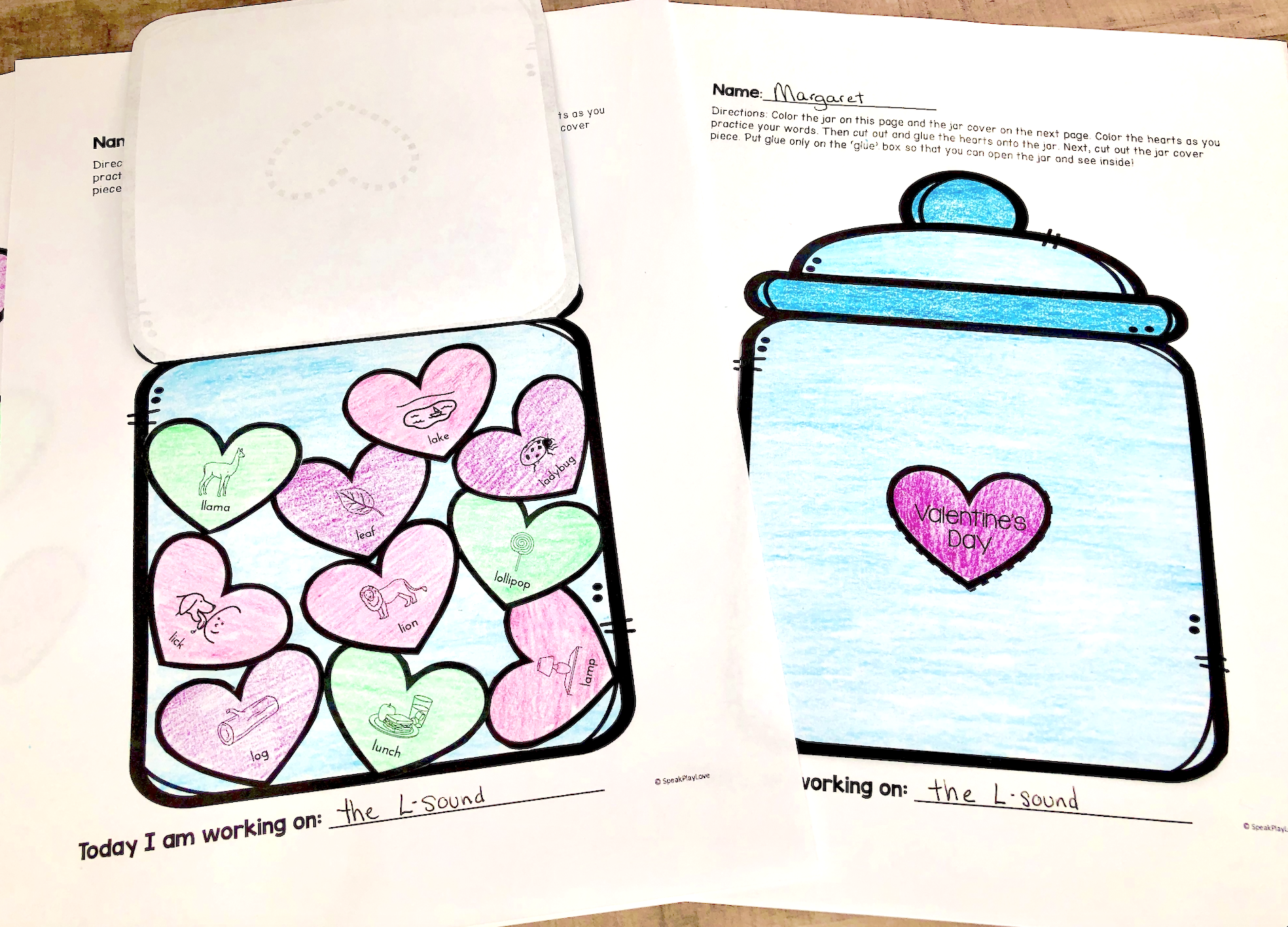 If you are looking for a craft to keep your students' hands busy while working on articulation or language goals, you could try this cute Valentine's Candy Jar Craft! The hearts have articulation or language targets on them. Students can practice each target while they color, cut, and then glue to get more trials in!
Valentine's Day Books for Speech Therapy
This post contains affiliate links, which means we could receive a commission if you click a link and purchase something that we have recommended.
Here are a few Valentine's Day Books you might enjoy using for speech-language therapy:
Mr. Goat's Valentine by Eve Bunting: This silly story is great for making inferences about who Mr. Goat's "first love" is.
Franklin's Valentines by Paulette Bourgeoise: This story is great for learning about emotions and perspective taking.
My Favorite Things about Valentine's Day Booklet
Who doesn't love talking about their favorite things? I like this Valentine's Day Favorite Things booklet because it is "errorless" and focuses on sharing opinions. (Just because there are no "right" answers, doesn't mean there aren't tons of opportunities to practice language skills – like social skills, vocabulary, turn-taking, etc.)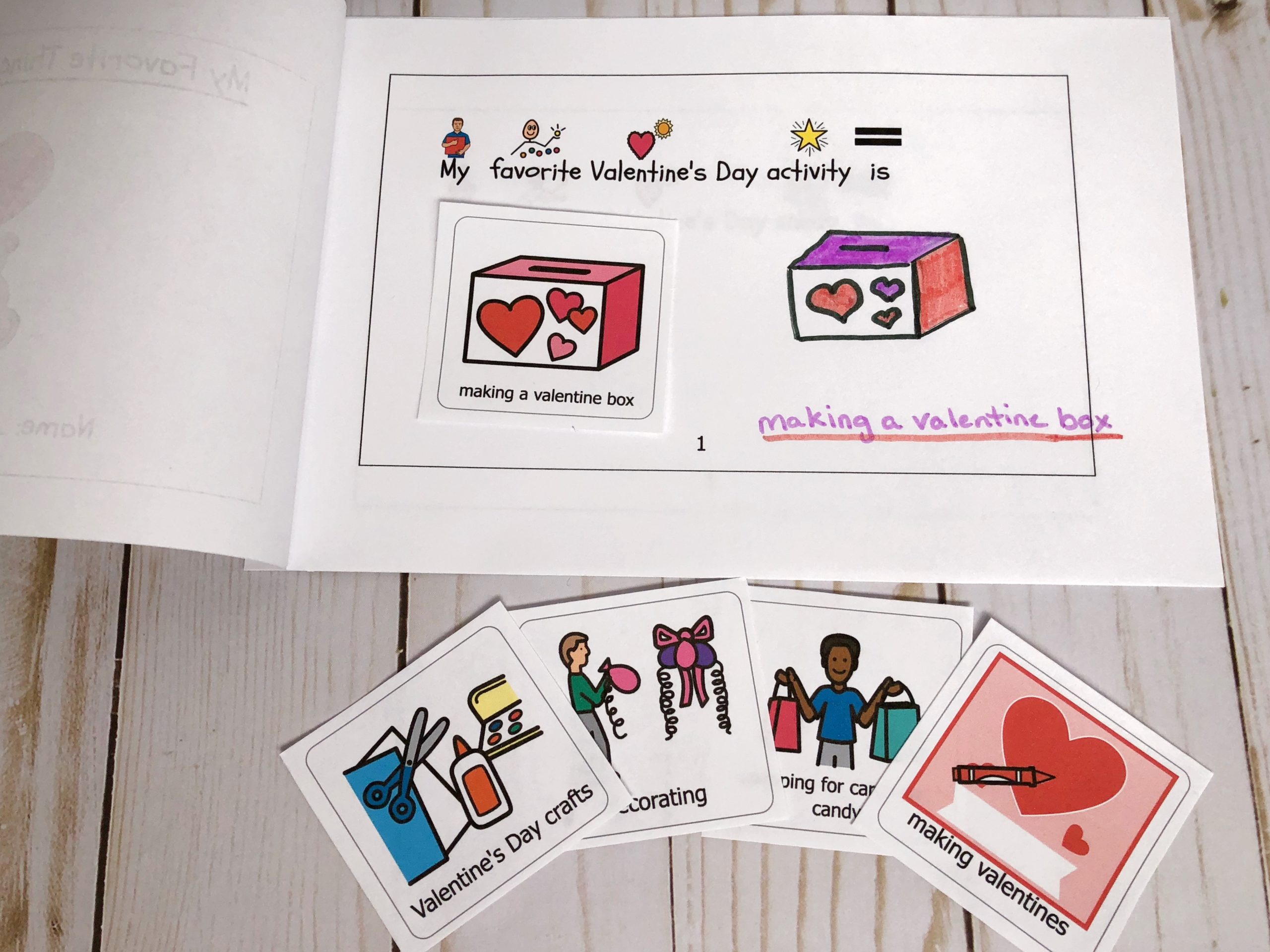 I love to use this to work on early communication and social skills in small groups! The booklet is a fun activity that encourages sharing opinions with peers for students who benefit from visual choices. (Plus, it can be differentiated, making it perfect for speech groups!)
RELATED: Winter Speech Therapy Activities
Valentine's Day Articulation Activity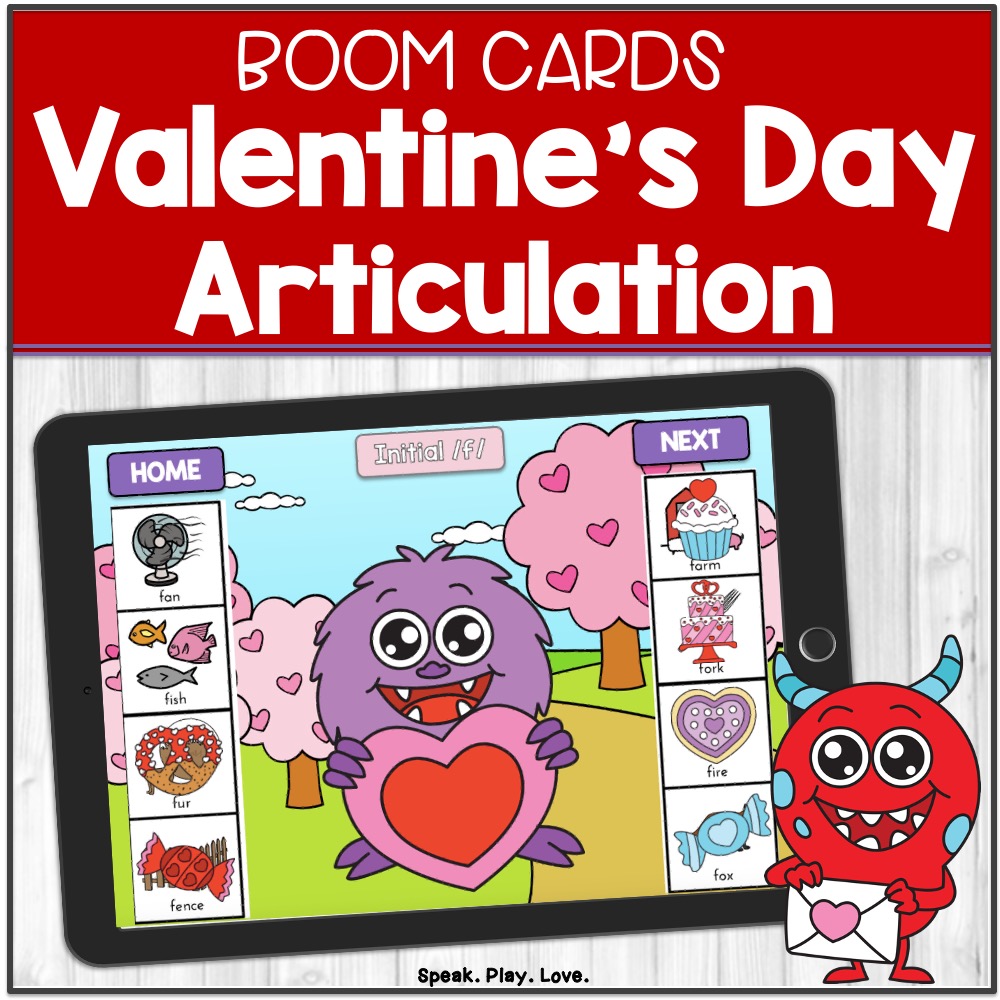 Spice up typical articulation practice with a Valentine's Day-themed set of BOOM Cards where students "feed" the (cute) monsters to reveal the target word and work on those articulation drills!
Looking for activities for the rest of the school year? Check out these bundles at a big discount!
For early language learners who benefit from LOTS of VISUALS, check out the Early Language MEGA Bundle:
Or for a caseload with a mix of language and articulation needs, check out this Speech & Language Bundle: