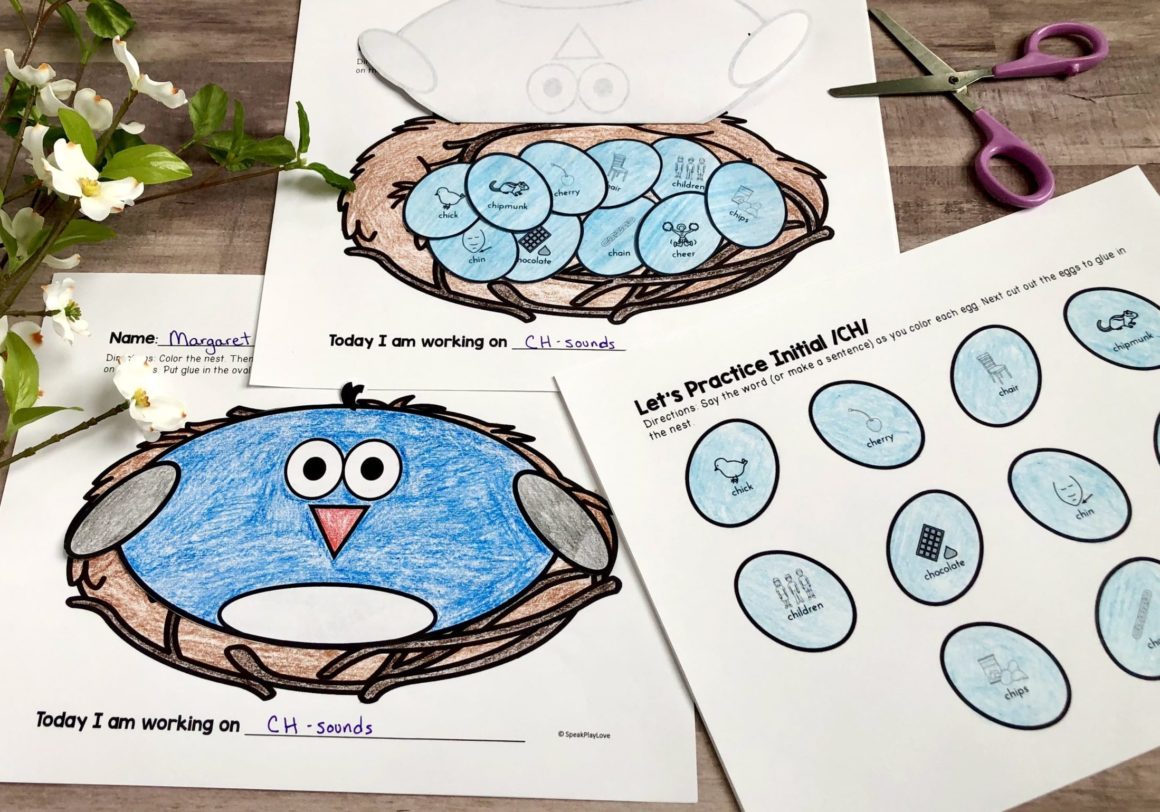 Spring Speech Therapy Crafts
Using spring speech therapy crafts is a great way to keep younger students engaged and little hands busy (especially in between turns). Don't forget that kids love to show off their creations at home, creating a great opportunity for carry-over at home!
Whether you are looking for some cute and functional crafts to hang on the speech therapy bulletin board or a fun spring activity, here are some ideas for you!
Spring Speech Therapy Crafts:
Bird's Nest Articulation and Language Craft
This cute bird's nest craft is perfect if you are looking for a print & go craft that you can use for both articulation or language targets. (Hello mixed groups!)
Students can practice their targets while previewing the words, while coloring the eggs, while cutting the eggs, and then while gluing the eggs (and hopefully when showing a parent at home).
Targets included: 
Articulation (initial and mixed pages for 18 different sounds)
Articulation for Blends (L, S, & R Blends)
Spring Vocabulary
Categories
Describing Words
Irregular Plural Nouns
Antonyms
Synonyms
Following 1 & 2-Step Directions
Also includes blank eggs
You can see example pages from this spring speech therapy craft here!
Open-Ended Spring Craft for Speech Therapy
If you are looking for a very simple craft that can be used for emerging communicators or as a re-enforcer, this roll-a-chick craft might be exactly what you need!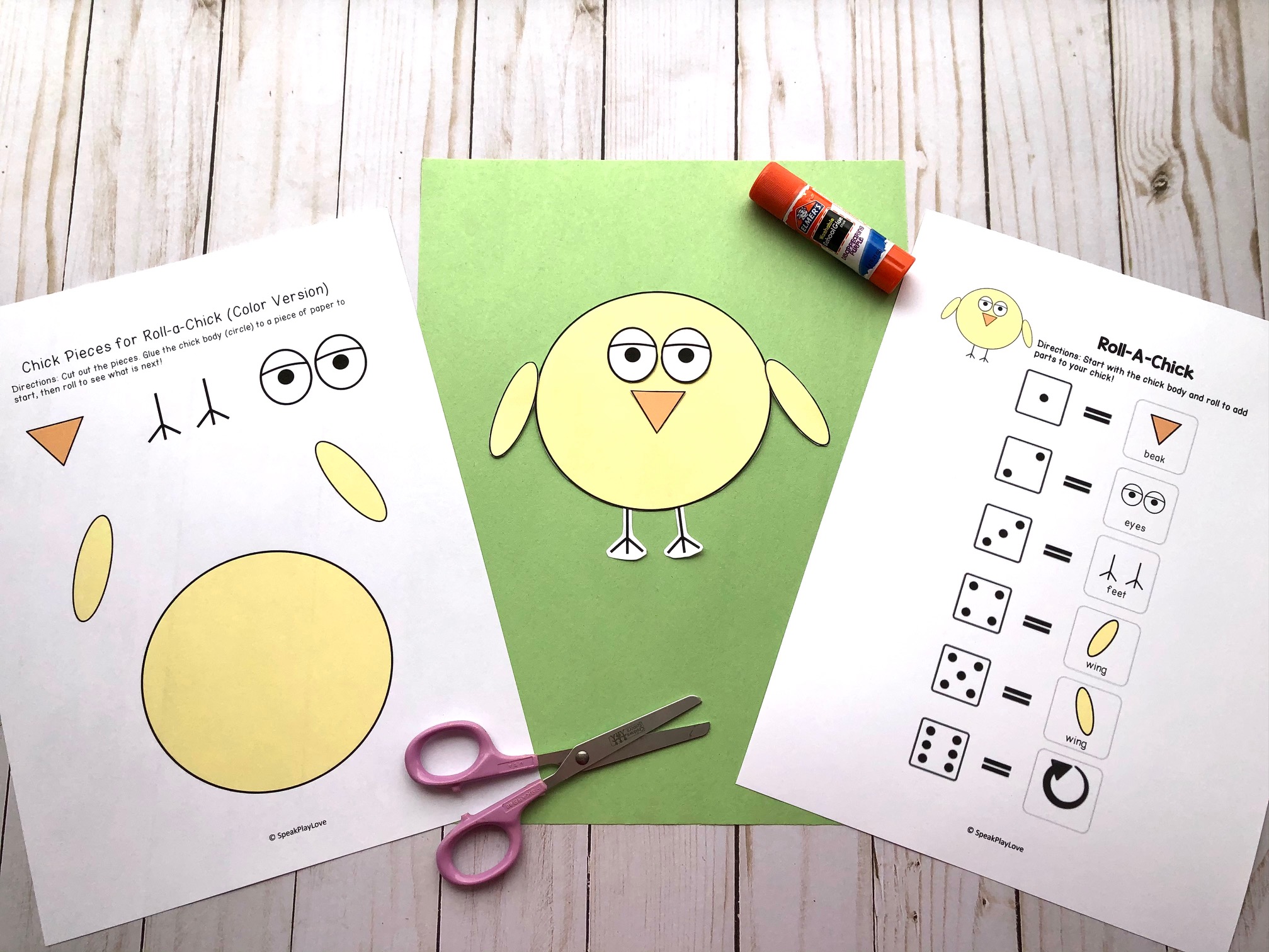 I created a line of roll & glue crafts because a lot of the students I worked with had limited fine-motor abilities and the roll-and-draw activities were too challenging. However, rolling and gluing was perfect for this set of students. (I typically pre-cut the pieces for these students.) They could work on identifying numbers and body parts on their AAC devices as well as on simple social skills such as turn-taking!
RELATED: My Favorite Board Games for Speech & Language Therapy
St. Patrick's Day Speech Therapy Craft
If you like the lift-the-flap bird's nest craft above, I have a St. Patrick's Day Speech Therapy Craft that is very similar! It includes both articulation and language targets and is print & go!
RELATED: Spring Speech Therapy Activities
If your students find crafts really engaging, you might enjoy this bundle of crafts to use all year long (at a BIG discount!):
RELATED: Spring Books for Speech Therapy