Simple Inference Speech Therapy Activity
Trouble with Inferencing
I was working with a student a couple of years ago, and I wanted to introduce simple inference speech therapy activities.
His comprehension skills and working memory were areas of need. I knew I needed to start with a very simple inferencing activity.
I tried reading inference cards made by one of the big companies that were just a couple of sentences long, but they were still really tricky for him.
Even simple inferences was really tricky for this student – he just couldn't quite make that "jump."
He was getting discouraged and didn't really understand how to generate the answers.
Adding Visuals to an Inference Speech Therapy Activity
When I was able to offer him visuals and choices, he started to get the hang of it.  I think having visuals of the "clues" helped to keep them fresh in his mind, and he was able to process them to make that leap of making inferences!
Using Visuals helped with
language comprehension
memory
generating answers by offering visual choices
I was able to start fading the visuals once he understood the concept of making inferences!
If you have a student that sounds similar and you don't have time to come up with the inferences and make all the visuals – you can grab this set of inferences with visuals here.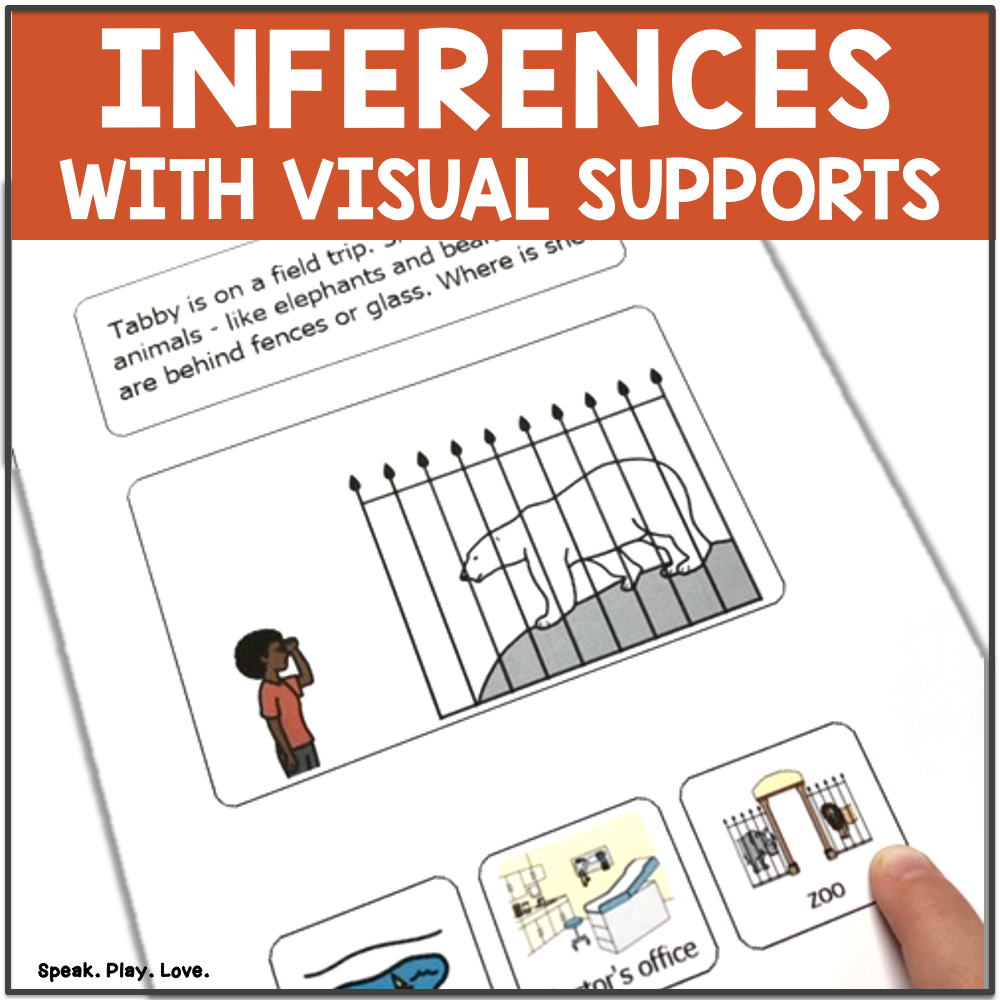 The Inferences Speech Therapy Cards are also available as BOOM Cards (no-prep and self-checking!):